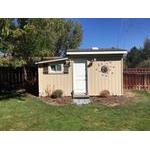 Album: Utahopia Observatory
Images of my observatory in Kaysville, Utah.
Date: 12/3/2018
Owner: Randal Healey
Size: 15 items
Views: 2430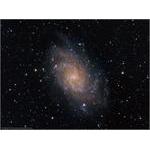 TriangulumNBRGBCombination_DBE Final
Triangulum Galaxy – Messier 33

The Triangulum Galaxy is a spiral galaxy approximately 3 million light-years from Earth in the constellation Triangulum. It is catalogued as Messier 33 or NGC 598. The Triangulum Galaxy is the third-largest...
Date: 11/1/2018
Views: 1342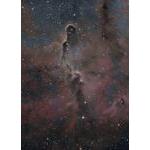 IC1396 Elephant T Final 11 (Close Field)
IC1396 Elephanr Trunk Nebula.

This was a challenge combining the Narrow band and LRGB data to get the result I wanted. I liked the final product given it was taken with an 80mm APO Triplet. Hope you enjoy and I always welcome constructive...
Date: 8/17/2018
Views: 1307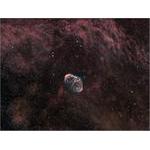 NGC6888 Cresent HOS Final 2
NGC 6888, also known as the Crescent Nebula, is a cosmic bubble about 25 light-years across, blown by winds from its central, bright, massive star. This image uses narrow band image data that isolates light from hydrogen and oxygen atoms in the wind-blown
Date: 6/21/2018
Views: 1400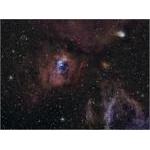 NGC7635 Bubble Final 4
NGC7635 The Bubble Nebula and Region

I imaged this with both my refactor for wide field and my SCT for the core. I was hoping to get more detail and resolution for the core with the SCT. It is a combination of both image scales as well as a...
Date: 8/11/2018
Views: 1471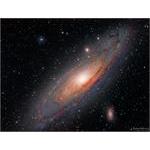 Andromeda
M31 The Andromeda Galaxy

I haven't done much by way of galaxy imaging so I thought I would give it a go with our closest neighbor. HA, LUM, RGB.

The Andromeda Galaxy, also known as Messier 31, M31, or NGC 224, is a spiral...
Date: 12/3/2018
Views: 1549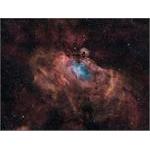 M16 The Eagle Nebula Final-Recovered 3
M16 The Eagle Nebula in blended HOS and SHO.
The Eagle Nebula is part of a diffuse emission nebula, or H II region, which is catalogued as IC 4703. This region of active current star formation is about 7000 light-years distant. A spire of gas that...
Date: 7/10/2018
Views: 1672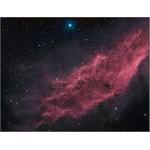 NGC1499 Cailf Final 3
Shown in HA-OII, LRGB but OII added almost Nothing.

The California Nebula (NGC 1499) is an emission nebula located in the constellation Perseus. It is so named because it appears to resemble the outline of the US State of California on long...
Date: 9/8/2018
Views: 1175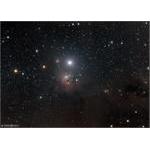 IC348 and Star
IC348 is a star forming region just south of the bright mag 3.8 star o-Per at the bottom end of the constellation of Perseus. Actually, IC348 refers to a young, open cluster that is ~990 light years distant and that is responsible for the reflection nebul
Date: 12/3/2018
Views: 1057