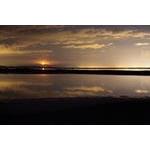 MoonRise
Moon Rise over the Salt Lake - Aurora Watch Aug. 2010.
Date: 8/4/2010
Views: 1191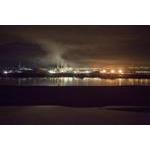 ViewFromCauseway
Lightening off in the south as we watch for the Northern Lights.
Date: 8/3/2010
Views: 1130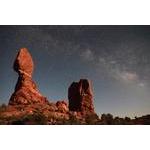 BalancedRock
A Single 30 Second exposure looking South towards Sagittarius.
Date: 6/20/2010
Views: 2904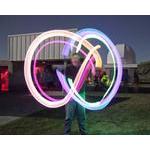 LightPainting
Light effects at SPOC. Our own Dan Turner is spinning light wands creating some nice trails. Guests in background are un-wittingly joining in the light show.
Date: 8/21/2010
Views: 1411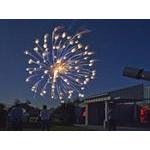 SPOCFireWorks-1
Fireworks over SPOC for Stansbury Days
Date: 8/21/2010
Views: 1436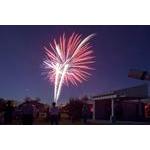 SPOCFireWorks-2
More Fireworks over SPOC. You can see there was a breeze that night, one of the warmest nights I can ever recall at SPOC.
Date: 8/21/2010
Views: 1206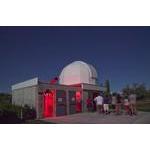 BigDipperOvrSPOC
Big Dipper Sitting over SPOC. You can see Alcor and Mizar broken out as two stars over the dome.
Date: 8/21/2010
Views: 1241
QueingUpAtSPOC
Guests adding their own lights to the glow at SPOC
Date: 8/21/2010
Views: 1319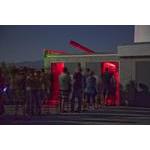 RefractorHouseGlow
The Refractor House puts out a nice Red Glow while in use.
Date: 8/21/2010
Views: 2541