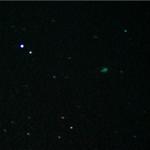 Lulin22109(TA)55m800iso4f30sec
This is No. 17a, above, but touched up by Tyler Allred. He inspires me both to improve my photography skills, and to learn some of his editing skills. Thanks, Tyler.
Date: 2/21/2009
Views: 3975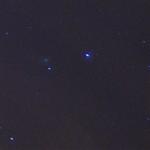 Lulin22609a50mm400iso18f10sec (1)
This was taken on Feb. 26, with a "faster" f 1.8, 50 mm lens, iso 400, 10 seconds exposure. No touch-up yet, just cropped from the original. I know I'm not in Tyler's class, but I'm making progress, and I'm having fun.
Date: 2/26/2009
Views: 7082